Complete Story

05/26/2023
2023 DEI&B Task Force Summit - May 21 - 23, 2023
The 2023 DEI&B Task Force Summit was held at the Hutton Hotel in Nashville, TN.
The NECA DEI&B Task Force Summit took place from May 21-23, 2023, in Nashville, TN. This three-day conference brought together industry leaders, professionals, and advocates from the construction sector to delve into pressing issues surrounding diversity, equity, inclusion, and belonging. With insightful discussions on topics such as the zero-sum theory, the cost of racism, allyship, and biases within company cultures, the summit proved pivotal for raising awareness and fostering positive change within the construction industry.
One of the key highlights of the DEI&B Task Force Summit was a deep dive into the zero-sum theory—a notion that frames social progress as a competition where one group's gains must come at the expense of another. Participants engaged in thought-provoking discussions to challenge this mindset and highlight how diversity and inclusion benefit everyone involved. The summit also shed light on the significant cost of racism, emphasizing that the impacts extend beyond individual experiences, affecting entire communities and industries.
Allyship also emerged as a powerful theme at the summit, highlighting the role of leaders in supporting equality. Participants discussed the importance of speaking up when witnessing discrimination or bias, emphasizing that silence perpetuates inequality. By being active allies, leaders can create a safe and inclusive environment, ensuring everyone feels valued and respected in the workplace. The summit inspired participants to embrace allyship and encouraged them to support their colleagues on their journey toward equality actively.
The DEI&B Task Force Summit also delved into the complex issue of company culture and the presence of unconscious biases. While offering some tools, strategies, and insights to help attendees identify and address unconscious biases, fostering a more inclusive and equitable workplace culture back home.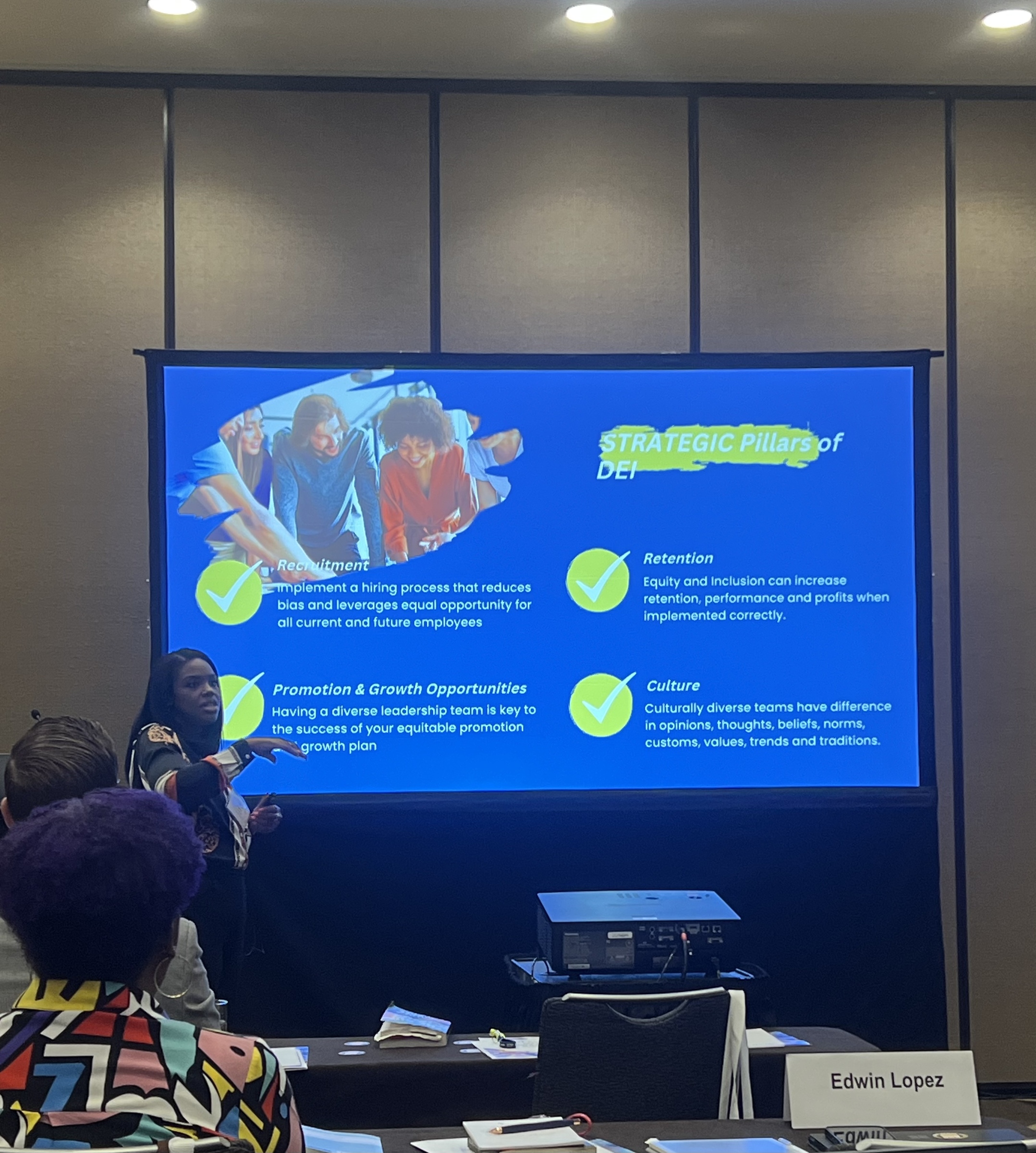 Pictured above is Danielle Ellis kicking off the first day of training.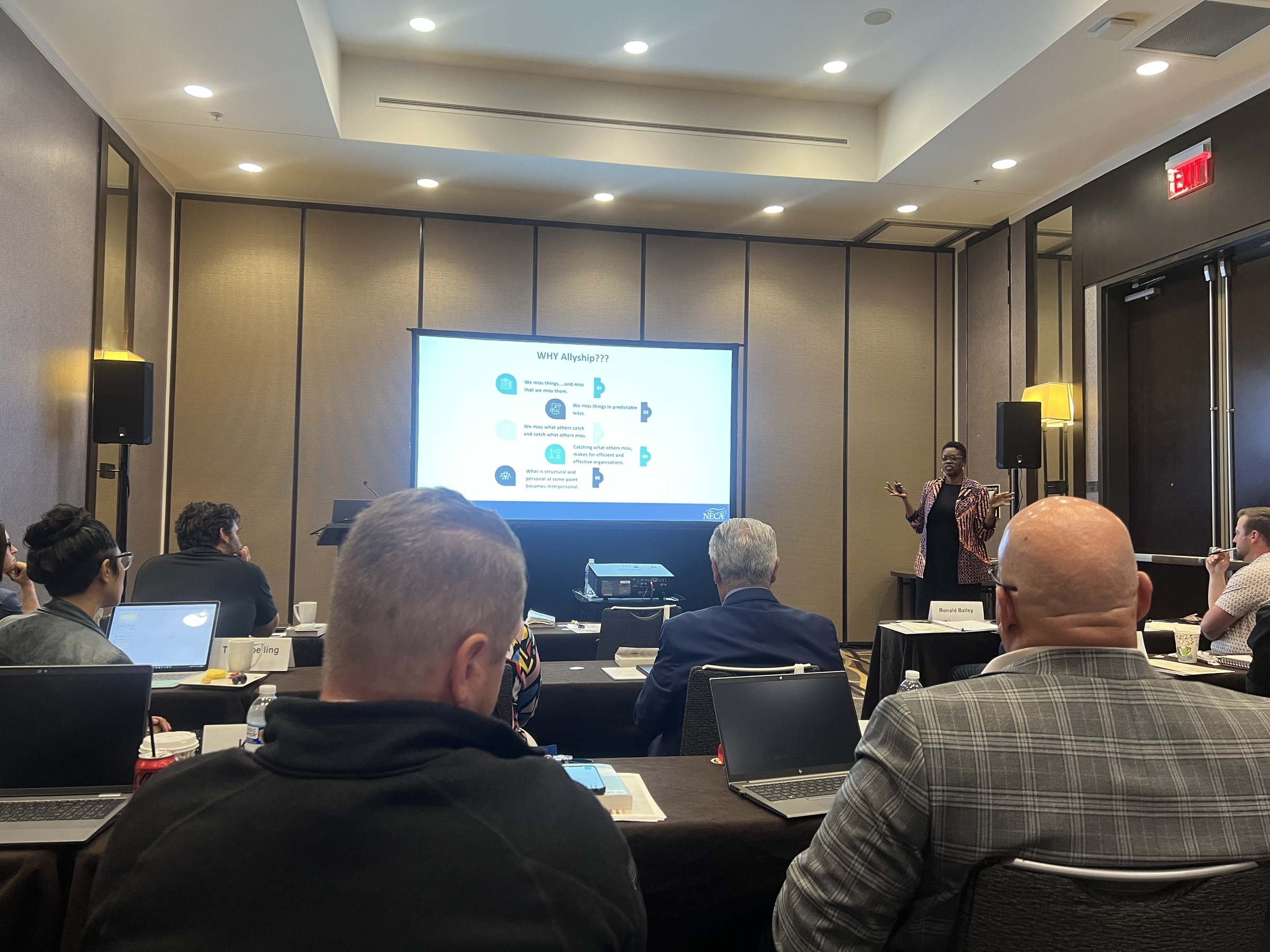 Pictured above is Dr. Shannon Mason discussing Allyship and Inclusive Leadership with the group.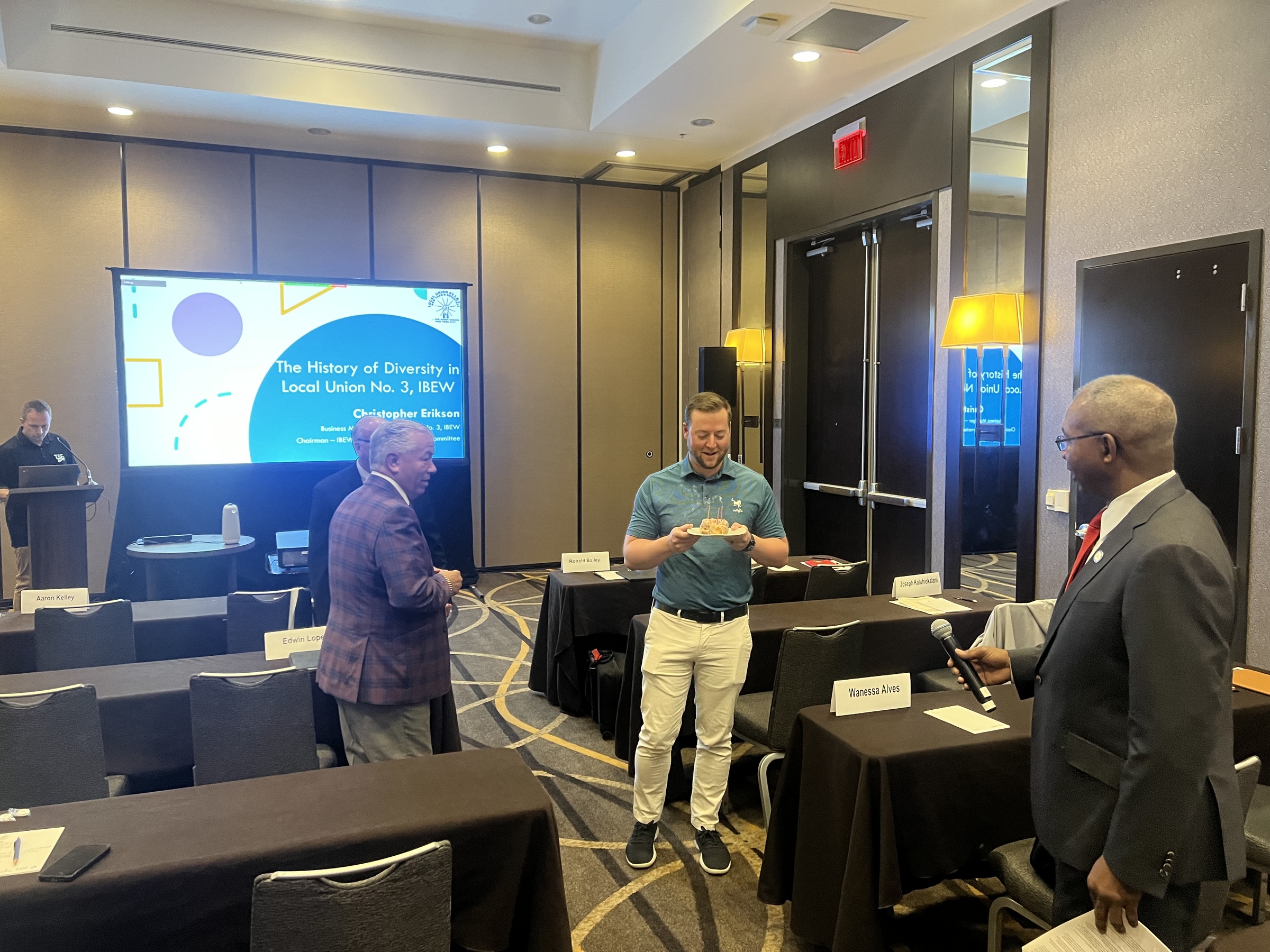 Pictured above are some of the task force members wishing Ian Andrews, Midwest Regional Manager - NECA, a happy birthday!
---