Complete Story

05/26/2023
2023 Business Development Conference - May 21, 2023
The 2023 Business Development Conference was held at the Renaissance Hotel in Nashville, TN.
The 2023 Business Development Conference was held in Nashville, TN, from May 21-23, 2023. The conference focused on empowering members with the expertise, resources, and innovative strategies needed to succeed in a dynamic and ever-evolving business landscape.
The conference provided a platform for growth, collaboration, and game-changing opportunities, allowing contractors to stay ahead of the curve and achieve their full potential.
Topics of Discussion:
Market Trends & Current Threats

Project Development

Electrical Vehicles

Industry Resources & Partnerships

IBEW Efforts
ECA's Governor, Rick Jamerson, helped kick off the conference by moderating Monday's session that unpacked some of the threats affecting our industry and emerging opportunities, followed by a round table discussion with industry-leading professionals.
The three-day conference provided extremely valuable information on what is happening in the Business Development side from a NECA perspective. Highlighting political actions, EV charging insights, premier partner supply chain issues, and more.

The Business Development Conference continues to grow and evolve, providing valuable information for contractors, NECA chapters, and Business Development staff alike.
If you have any questions concerning the conference or are interested in attending in the future please let the office know.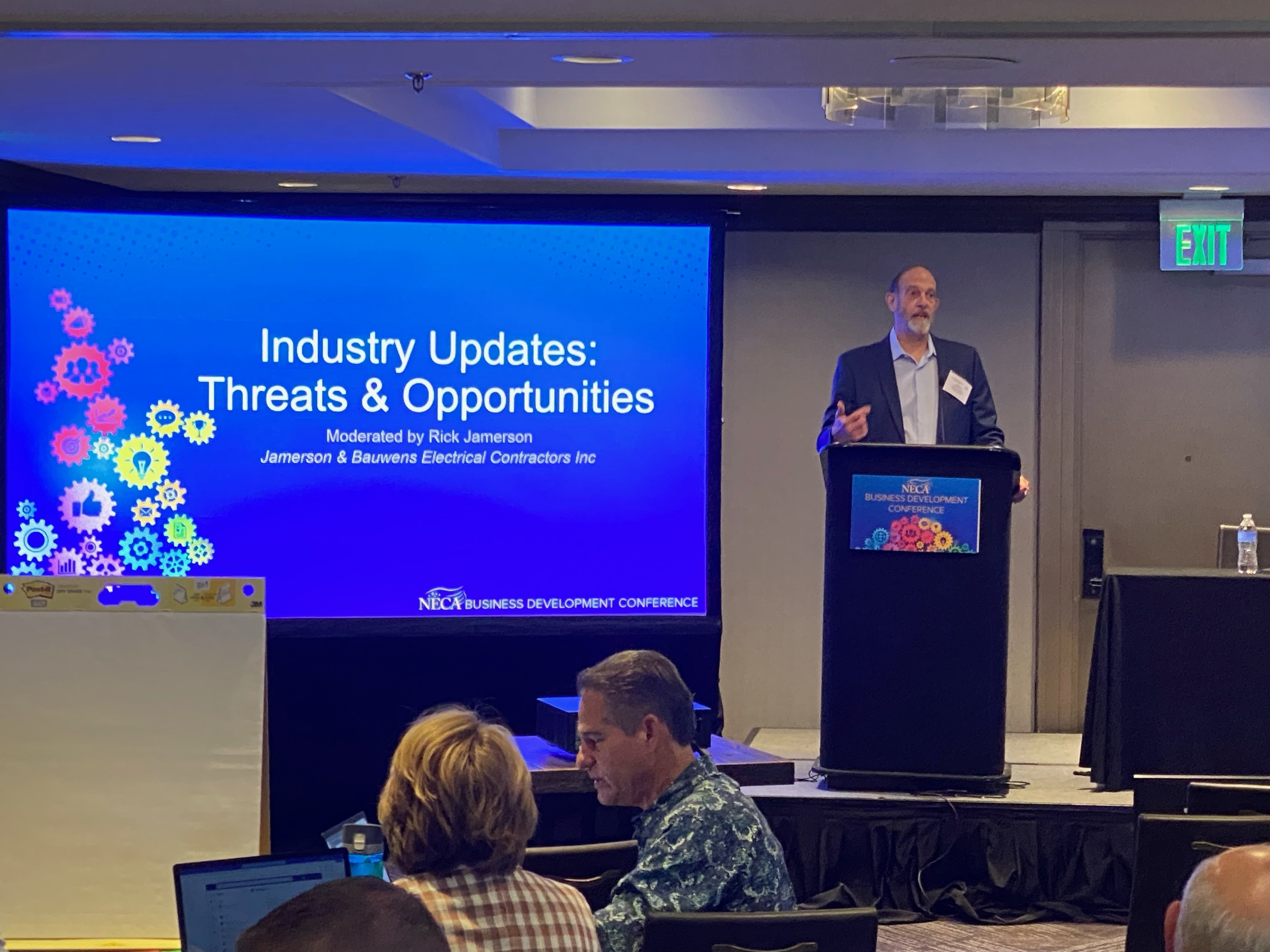 Pictured above is Rick Jamerson, ECA Governor, Jamerson & Bauwens Electrical Contractors, Inc.
Pictured above is Marco Giamberardino, VP of Government & Public Affairs - NECA,
introducing the politics panel.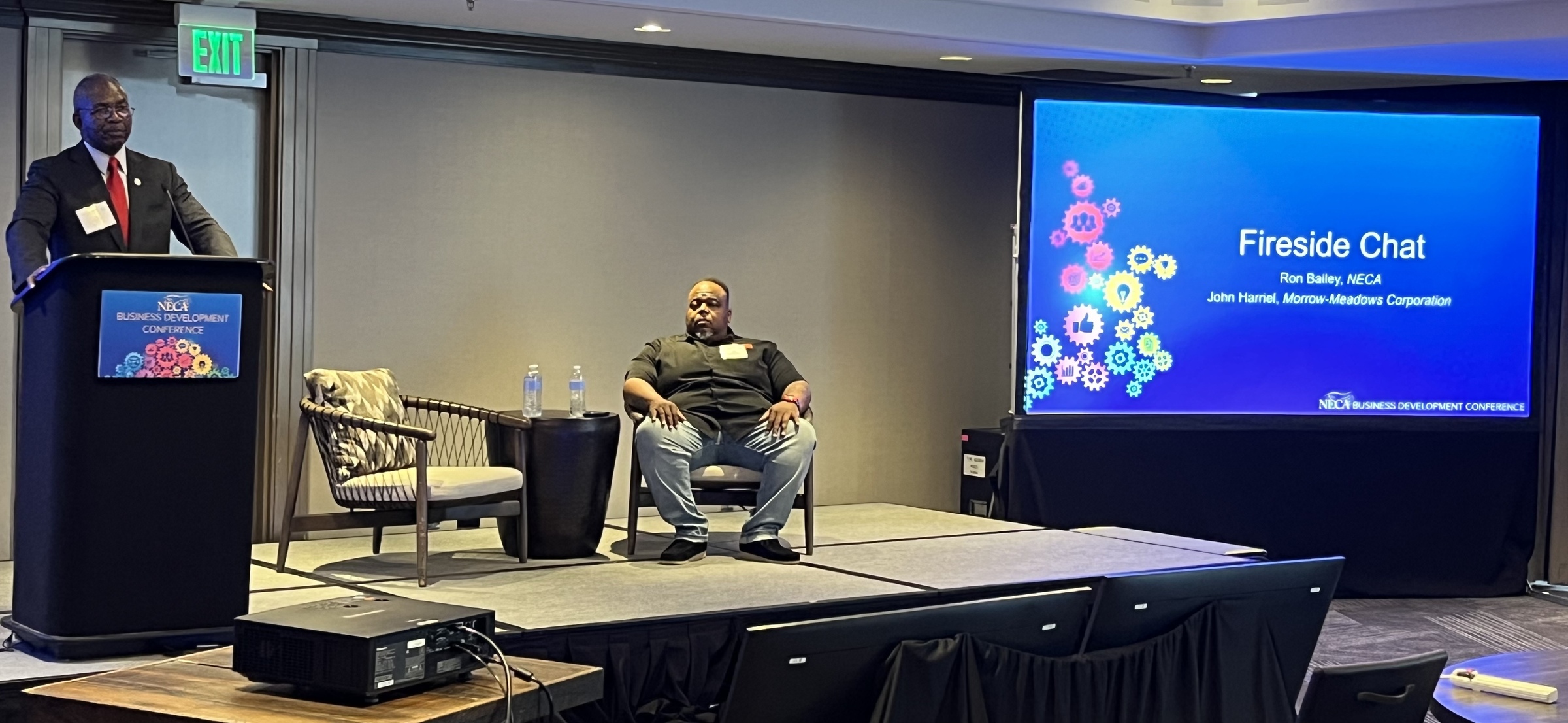 Pictured above is General Ron Bailey, VP of Industry Development - NECA, presenting to the attendees.
---