Complete Story

04/27/2023
IMSCA Lobby Day - April 26, 2023
The Lobby Day program was held in Springfield, IL.
IMSCA lobby Day
April 26, 2023
Springfield, IL
The Illinois Mechanical and Specialty Contractors Association's (IMSCA's) 2023 Lobby Day event was held on Wednesday, April 26th at the Sangamo Club in Springfield, IL. Lobby Day attendees received an overview of current legislation being considered by the Illinois General Assembly that has an impact on the Illinois construction industry. Attendees also had the opportunity to visit their State Senators and Representatives at the Illinois State Capitol to discuss important legislative matters. This year's event included a "Construction Industry Legislative Reception" co-hosted by the Illinois Mechanical & Specialty Contractors Association (IMSCA) and the Illinois Construction Industry Committee (ICIC) that was also held at the Sangamo Club. The Association would like to thank all the members that were able to participate with this special legislative program.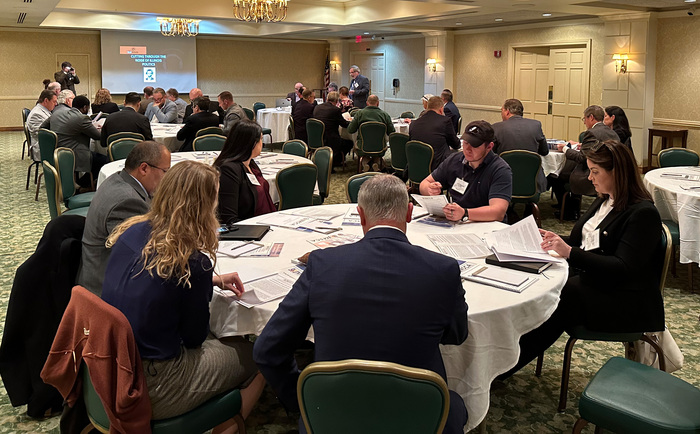 Pictured is the IMSCA Membership Meeting.

Pictured above is the Labor & Commerce Committee session at the Capitol.



Pictured above are Chapter representatives, as well as Northeastern Illinois Chapter representatives meeting with State Representative, Dave Vella of the 68th District.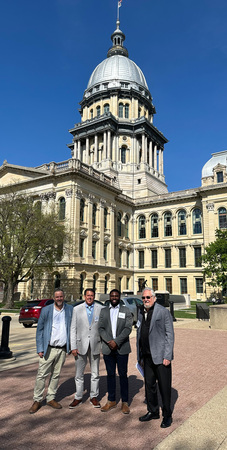 Pictured above from left to right are:
WC Schult, ECA Legislative Committee, Super Electric Construction Company,
Bill Sharlen, ECA Legislative Committee, Sharlen Electric Company,
Sam Lacher, ECA Assistant Manager and
Jim McGlynn, Sr., ECA Legislative Committee Chair, McWilliams Electric Company, Inc.
---