Complete Story

03/01/2023
"Empower Your Electrical Contracting Business in 2023" - February 28, 2023
The Second of Six Progressive Sessions.
"Empower Your Electrical Contracting Business in 2023"
Second Session
February 28, 2023
The Electrical Contractors' Association of City of Chicago (ECA) Research and Education Committee sponsored the "Empower Your Electrical Contracting Business in 2023" seminar. It was the second of six Sean Samson Sales Training sessions. The program was held on Tuesday, February 28, 2023 at the Hyatt Lodge Oak Brook. The all-day session featured discussions which included the following: Elevator Pitch Review / Roleplays, Setting the Actual First Time Appointment (using proven scripts and phone call techniques), Customer vs. Client distinction, Introduction to the 5 Reasons Selling System / 5 Reasons Why People Don't Buy, among other areas. We thank Sean for facilitating these sessions. The core group of attendees look forward to the next sessions of this progressive series.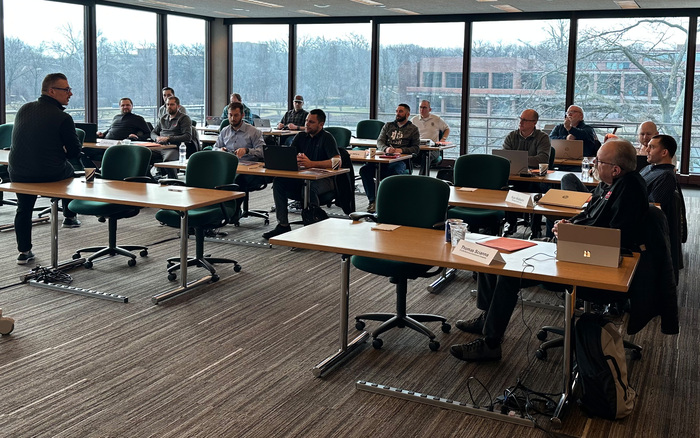 Sean Samson, Sean Samson Sales Training, Ltd. is getting ready to conduct the program.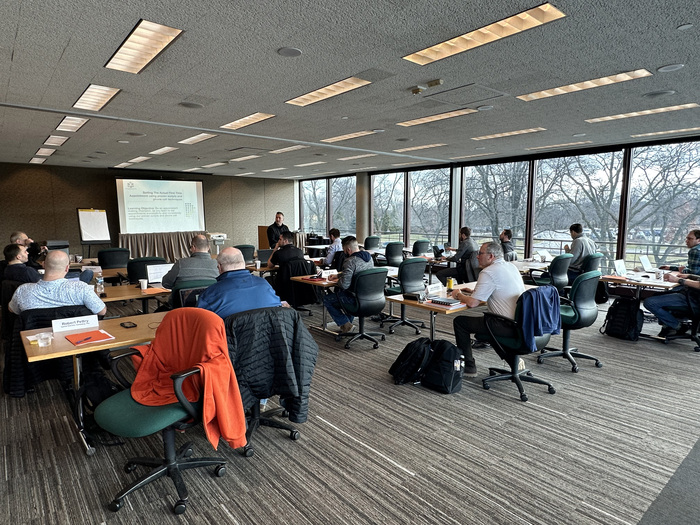 Pictured above is Sean Samson leading the session prior to the Elevator Pitch Roleplay portion.
---