Complete Story

01/31/2023
"Empower Your Electrical Contracting Business in 2023"
First of Six Programs was held on January 31, 2023.
The next program dates are as follows:
January 31, 2023 Program Content
8:00 am - 3:00 pm
Elevator Pitch Workshop;
A Step-by-Step Approach to Prospecting for New Business;
The Do's and Don'ts in obtaining first time appointments.
This is just the first of six programs facilitated by Sean Samson.
Register soon to receive the Training Module materials (via e-mail) in time!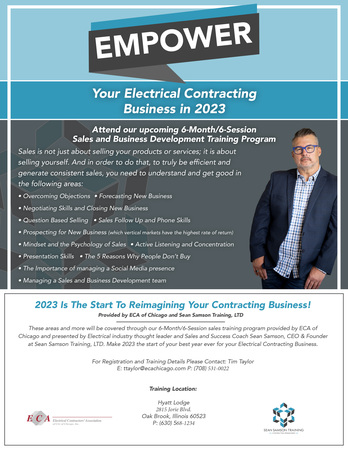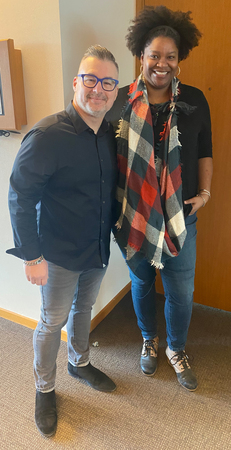 Pictured above from left to right are:
Sean Samson, Sean Samson Training, Ltd. and
Kendra Dinkins, ECA Research and Education Committee Chair, Taylor Electric Company.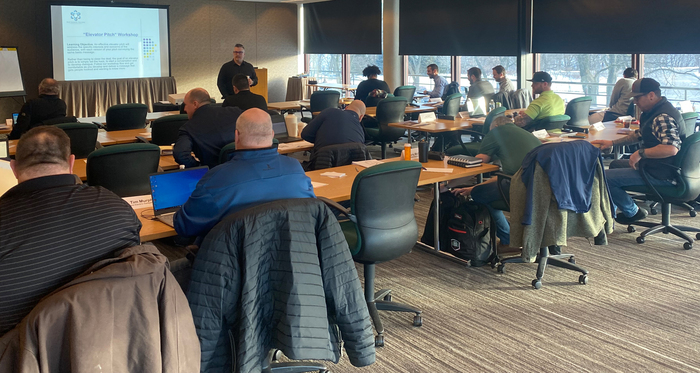 Pictured above is Sean Samson, Sean Samson Training, Ltd.,
as he began the session.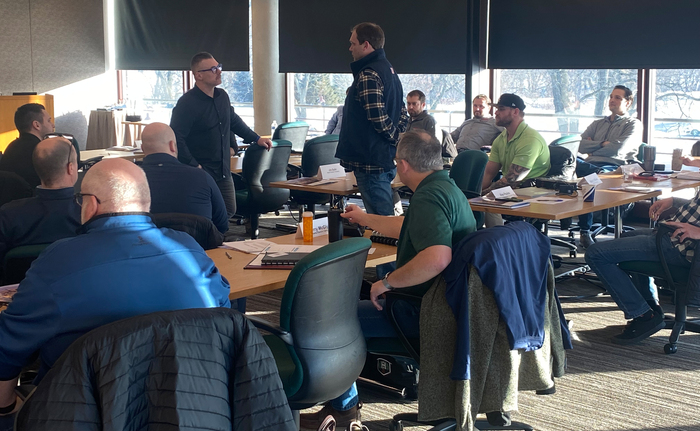 Pictured above is an Introductory Exercise.
---