Complete Story

11/02/2022
IBEW 134 / NECA Chicago apprentice Alyssa Cruz introduces President Biden in Washington, DC
Powering Chicago, NECA and IBEW attended ceremony recognizing our Industry efforts in the Talent Pipeline Challenge
Powering Chicago, representing our Industry partnership between ECA Chicago and IBEW Local 134, attended a special ceremony at the White House in Washington DC today for participating in the Talent Pipeline Challenge.
This was initiated by the Biden administration to entice organizations to make tangible commitments in three specific sectors that support workforce development to support the critical infrastructure growth needed now and in the future. The initiative also encouraged recruitment from traditionally underserved populations, women and minorities, to create a path for those individuals to consider a tradesperson path to a better future.
This ceremony in Washington DC was also a extra special experience for Alyssa Cruz, an IN-Tech 4th year apprentice, whom was invited to introduce the President at the event. Listen to her speech as well as President Biden during the event today....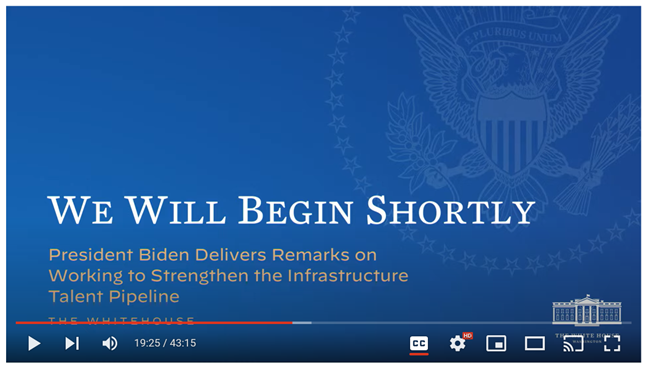 ---