Complete Story

10/31/2022
Young Professionals of ECA Chicago: Tour of Oracle Innovation Lab
Check out the Construction Jobsite of the Future, November 15th, 2022
The future of construction can be found in Chicagoland, at a worksite where Oracle and partners are showcasing a variety of digital innovations that will improve both worker safety and efficiency! At the Oracle Industries Innovation Lab in Deerfield, Illinois, Oracle and partners are using technology to revolutionize construction by automating project oversight, scheduling, logistics, financial, and other processes.
Attendees will experience the simulated worksite that demonstrates the transformative power of the internet of things (IoT), drones, autonomous equipment, augmented reality, artificial intelligence, machine learning, and other developing technologies. The Innovation Lab helps organizations experiment, learn, and stay on the leading edge. It's a place where Oracle's construction industry customers can try the latest digital tools in a real-world environment.
TUESDAY, NOVEMBER 15TH, 2022
EVENT INFORMATION:
3pm - 3:15pm - Arrival & Check In
3:30pm - Tour of Oracle Innovation Lab + Interactive Experiences with
5pm - Tour concludes, drive to City Works Eatery & Pourhouse for Happy Hour
Oracle Innovation Lab, 1407 Lake Cook Rd, Deerfield, IL 60015: Directions
HAPPY HOUR & RECEPTION: CITY WORKS
Join us just a few miles away for food, drink, and camaraderie with members at City Works, an American bar and restaurant featuring over 90 craft beers on tap!
5:15 - 7:30pm Social at City Works (Wheeling Town Square, a few miles from Oracle)
City Works, 365 W Dundee Rd, Wheeling, IL 60090: Directions
WATCH VIDEO TO LEARN MORE ABOUT ORACLE'S NEW CONSTRUCTION TEST LAB: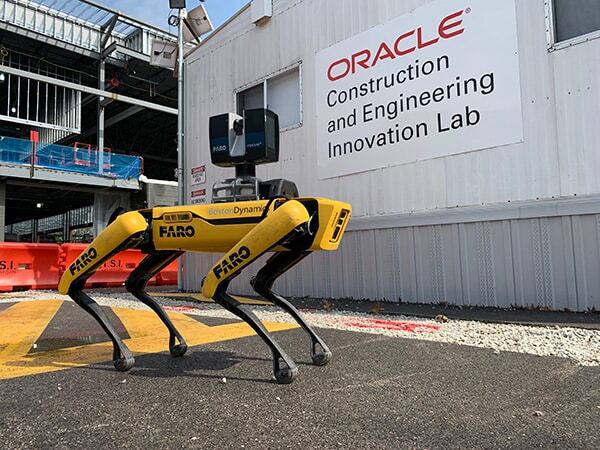 ---