Complete Story

10/04/2022
Powering Chicago to launch new series on YouTube, "The Power of Better"
First episode airs Monday, October 17, 2022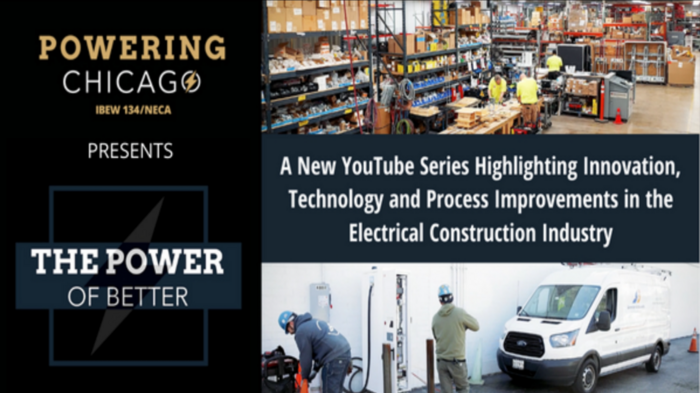 We're excited to announce Powering Chicago's new YouTube series called The Power of Better will launch on Monday, October 17th, exclusively on the Powering Chicago YouTube channel.
The Power of Better is hosted by Powering Chicago's Executive Director, Elbert Walters III. In this new series, we'll be sharing the latest practices and technological advances being used in the electrical construction industry.
The first segment of Episode 1 gives you a look into the world of prefabrication and how Powering Chicago's electrical contractors are using this pre-construction method to reduce cost and meet project deadlines.
The second segment illustrates the demand for electric vehicle charging infrastructure in the Chicago metro region, and how Powering Chicago's EV Certified experts will ensure your installation is done safely as well as compliant to the Chicago and Cook County Electrical Code and Energy Transformation Code.
---