Complete Story

07/27/2022
ECA & Powering Chicago head to Washington D.C for 2022 NECA Business Development Conference
NECA's Business Development Conference returned to Washington, D.C., July 20th-22nd, after 3-year hiatus, welcoming Electrical Contractors, as well as NECA, IBEW, and LMCC represe
ntatives from across the nation. The Conference provided a great opportunity to share ideas and talk on common issues we face in our industry, discuss opportunities and threats to our market, as well learn about new and emerging technologies that will provide new business opportunities for electrical contractors in the coming decade.
Rick Jamerson, ECA Chapter President & NECA Business Development Task Force Committee member, moderated a panel discussion featured LMCC professionals working in markets across the nation. Panel participants shared strategies for building a strong labor management partnership, and talked about branding and marketing, workforce development initiatives, or how their business development and networking efforts are bringing more work to our signatory contractors.

Pictured above in the LMCC Business Development professionals panel discussion, featured Moderator: Rick Jamerson, Jamerson & Bauwens Electrical Contractors, Inc. and guest speakers (left to right): Kelly Waters, Power Connect (Columbus, Ohio) and Powering Coastal Texas (Houston); Elbert Walters III, Powering Chicago; Karyn Charvat, PowerForward DuPage (Northeastern IL NECA); and Jennifer Mefford, Powering Michigan's Future.
The Conference also featured presentations from IBEW International's Business Development team, ELECTRI International, the Department of Energy, and others that provided valuable information for business development professionals. The Conference was a great opportunity to make new connections and share ideas, as well as visit the new NECA headquarters on Pennsylvania Avenue! Check out that rooftop view!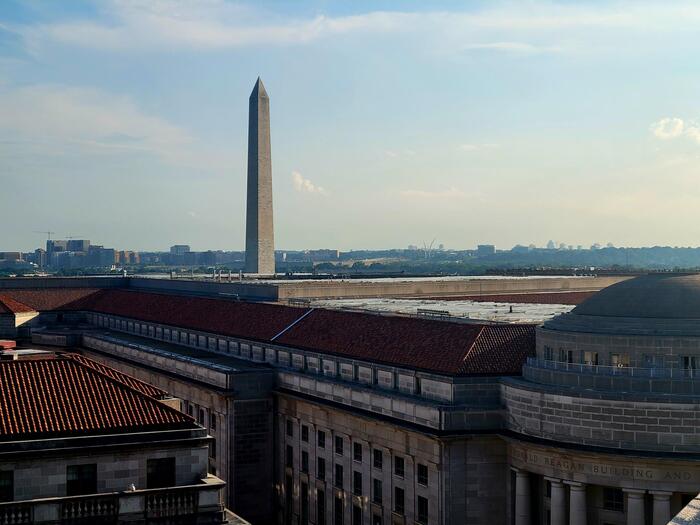 ---