Complete Story

03/24/2022
Powering Chicago features Carrie Liberio, High Voltage Electric, in honor of Women's History Month
With a background as a barber and as a groundsman electrician, Chief Operating Officer of High Voltage Electric Testing & Maintenance (HVE), Carrie Liberio, is no stranger to working in male-dominated fields.
"When I was 18 years old, I was the first female at a barbershop in Elgin, Illinois. That barbershop had existed for 25 years and I was the first woman to barber in it. I worked under a master barber, serving a 27-month apprenticeship before becoming a master barber. That was very intimidating as a young lady," said Liberio.
Coming from a line of inspiring women, including her grandmother who co-founded Fifth Avenue Electric in 1977 with Carrie's father and current company CEO, Bart Curtin, Sr. — Carrie didn't shy away from a challenge.
"Back in the 90s, my dad had asked me to come into the office to help him out. I did and I just fell in love with the estimating and safety aspects of the company," said Liberio.
Once she knew that she was going to join her family in the electrical industry, she joined the union as a groundman so she could work in the field and gain hands-on experience. This was the opportunity to collect actual labor units for estimating. Working in the field and in the office provided an overview of the whole business. Additionally, NECA provided Liberio with the opportunity to enrich her learning with classes and certifications.
"I took as many courses as I could throughout the years. Estimating, beginner and advanced, 140-hour safety course at Chicago Safety Council. This safety course was an accreditation through NIU," said Liberio. "I am also certified in terminating and splicing as well as confined space and competent person on site and many more. Bringing [my practical knowledge] back to the office was helpful to be a better estimator. There is no program for estimating for the specific work we do. So, I had to put a program together myself."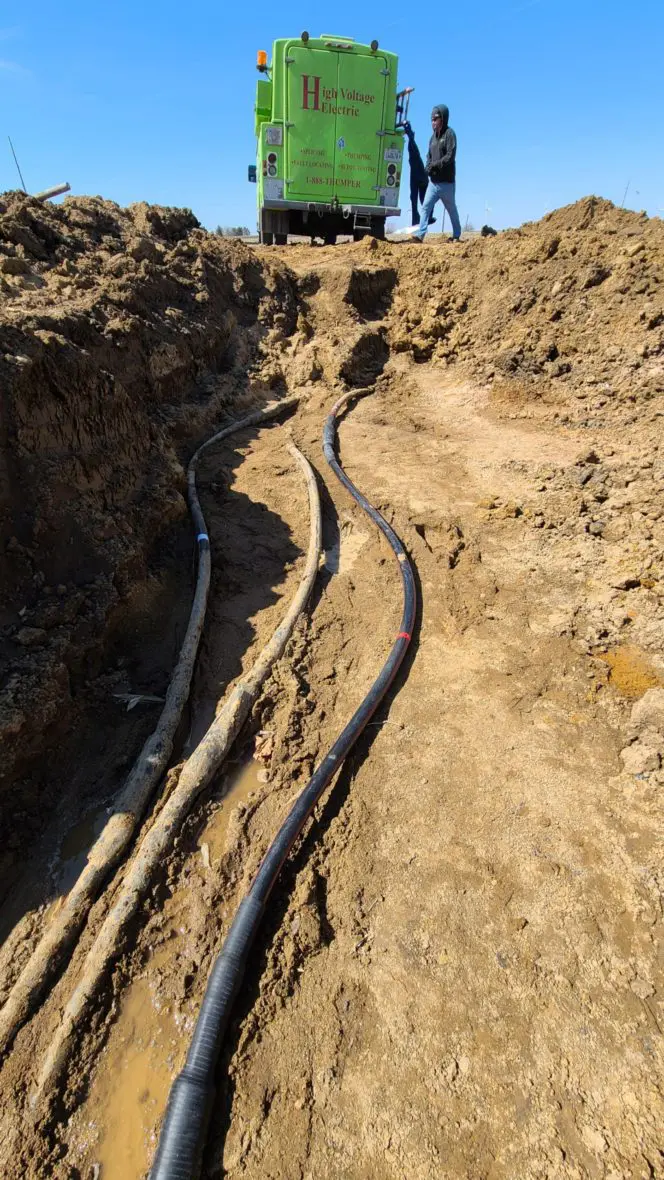 Learning the high voltage industry from the ground up
The founding story of HVE took place at a kitchen table in St. Charles, Illinois.
"Well, my dad worked for a municipality which was in St. Charles, and he had decided he wanted to open up his own electrical business and so my grandmother and him started at the kitchen table," said Liberio. "We live on 5th avenue in St. Charles, hence the company's founding name. As a kid growing up, Gram and I would go to the library and she'd say 'if I don't know something about accounting or bookkeeping, there are always books out there to read about.' So that's what she would do."
In the company's early years, Carrie's grandmother (who was in her 70s at the time) had a little old typewriter and she would type up proposals and invoices for the company. She would do the collecting as well. Carrie's brother grew up in the business with her father, when it started as Fifth Avenue Electric. Bart Jr. became a journeyman after high school. Then, in the 1980s, Carrie's father had an opportunity to buy testing equipment and they grew into High Voltage Electric Testing and Maintenance.
"HVE works with 5-35kV, specializing in testing and maintenance of electrical power distribution systems and equipment for industrial and commercial power users. We receive emergency calls 24-7, from cable faults to transformers burning up. My father built this business as an emergency business as well as testing and maintenance," said Liberio.
High Voltage still has a 24-hour emergency response. In the event of a failure, experienced HVE emergency support professionals will respond on-demand with the proper equipment required to quickly meet unexpected on-site needs. HVE's customers include schools, hospitals, wind farms, pharmaceutical labs and more.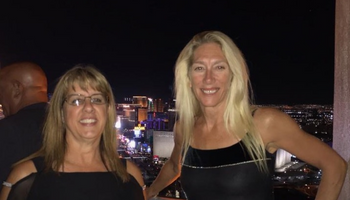 Envisioning opportunities for women in the industry
Over the past two decades, Liberio has seen a lot of positive change as the industry's become more welcoming to women. A trend she hopes will continue.
"When I started 25 years ago, I would be in the field with my hard hat, safety glasses and Carhartts. People didn't know that I was a female working there, you didn't see females doing that work," said Liberio. "Now women are JW's, have CDLs, they are flaggers, and you see them wiring homes, big companies, corporations, and data centers and wherever we seem to go, I always see women on the job sites now, which is new. It is great. I love it."
Carrie acknowledges that there's still work to be done to position the electrical industry as a field for women just as much as it is for men.
"We have to get it at a younger level and start showing these younger women that they can be electrical engineers, they can be electricians, they can be project managers. You don't necessarily have to go to college. You can go to a trade school. That's an option," said Liberio.
By working in different industries and in different roles, Liberio has learned a lot throughout her career. Her biggest advice for those considering the industry?
"Our work is different every day…the phones are ringing all the time, we are essential workers, it is exciting. So, whatever it is you choose to do in this industry, just be the best that you can be, and utilize the training and tools that are available to you."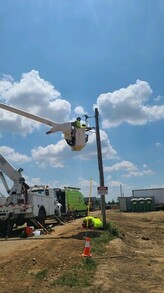 Article reprinted from Powering Chicago: https://poweringchicago.com/carrie-liberio-high-voltage-electric/
---