Complete Story

02/21/2022
Young Professionals of ECA Chicago: Town Hall meeting with NECA CEO & VP of Industry Development
Join us on March 2nd, 2022 at Harry Caray's Steakhouse, Lombard, Illinois

Join the Young Professionals on March 2nd for a Town Hall Meeting featuring NECA Leadership: David Long, CEO, and Lt. General Ronald Bailey, Vice-President of Industry Development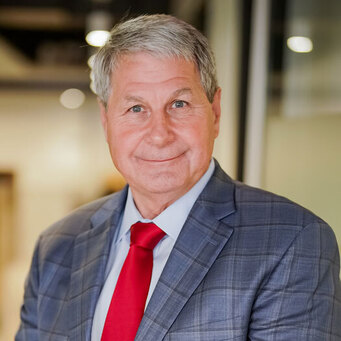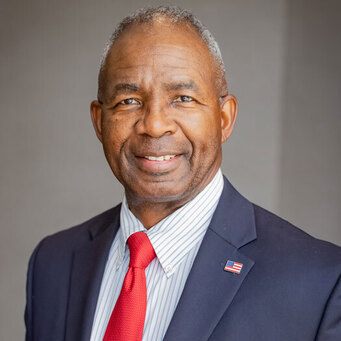 David Long, CEO, NECA Lt. General Ronald Bailey, Vice-President of Industry Development
The Young Professionals of ECA Chicago are very pleased to welcome NECA's Leadership (See Speaker Bio's below) to talk about the future of electrical contracting, and what the next generation of Owners, Executives, and Leaders need to be successful in the coming decade. Members will have the opportunity to ask questions and have an open dialogue in this Town Hall style meeting.
March 2nd, 2022 @ Harry Caray's Steakhouse (Lombard)
6:00pm - Town Hall Meeting
7:30p.m. - Event Conclusion
* Beverages and heavy hors d'oeuvres will be provided.
About our Speakers:
David Long, Chief Executive Officer, National Electrical Contractors Association (Washington DC)
David Long has been in the electrical construction industry since 1975, when he began work as a construction wireman for Miller Electric. After graduating from the Jacksonville JATC in 1981, he began his career as a journeyman wireman. This led to foreman and supervisory positions. In 1991, he moved into management as an estimator and assistant project manager. He rose through the ranks at the company and was named President of Miller Electric in 2012. Long earned a bachelor's degree in business management from Southeastern University and currently holds over 35 state electrical licenses for Miller. His primary emphasis as President of Miller was vertical markets, corporate client development, labor relations and company expansion. Long is seen as a leader throughout the electrical construction industry. He was Governor of NECA's North Florida Chapter and, on the national level, served as District 3 Vice President. He has chaired the Workforce Development and Compensation committees and co-chaired several organizations including the electrical training ALLIANCE, Council on Industrial Relations, National Labor Task Force, and the National LMCC Committee. He was awarded the Coggeshall Award in 2012 and was installed into the Academy of Electrical Contracting in 2012. In 2018 David Long was elected President of NECA and in 2019 he was brought on board as NECA's CEO, replacing John M. Grau. (Read More)
Ronald Bailey,

Vice President, Industry Development, NECA (Washington, D.C.)

Lt. Gen. Ronald Bailey is a national leader who joined NECA as Vice President, Industry Development, in 2020. At NECA, he is working on creating executive training programs, expanding the scope of workforce development, implementing diversity strategies, creating partnerships with institutions of higher learning, and leading the charge on recruitment programs that bring new, skilled workers into the industry. This includes a focus on recruiting ex-military personnel to NECA member companies and various Chapter positions. (Read More)
Questions relating to this event can be directed to Carrie Spaeth at ECA Chicago: cspaeth@ecachicago.com (or) 708-531-0022
---