Complete Story

09/15/2021
"Ownership Transition Management Succession" Seminar - 9/15/2021
Please review the highlights of the session!
The ECA Research and Education Committee was proud to sponsor a recent "in-person" seminar called, "Ownership Transition Management Succession." It was presented by Michael McLin, Maxim Consulting Group on Wednesday, September 15, 2021 at the Drake Oak Brook Hotel, Oak Brook, IL. Seminar attendees learned what alternatives exist to transfer ownership along with the pros and cons of each. Also, Mr. McLin explored techniques for companies to garner alignment and buy in from the incoming management team. He also helped evaluate tools to identify skills gaps of the new ownership and management team and discuss resources and options for filling the gaps. We thank Mr. McLin for his insight with this program!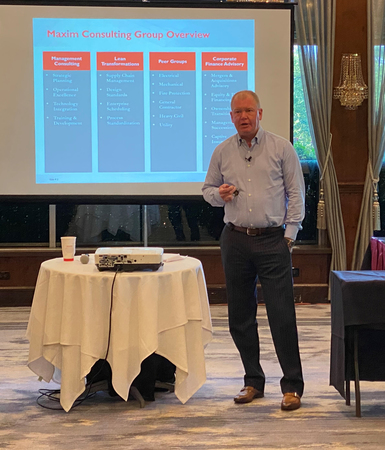 Pictured above is Michael McLin, Maxim Consulting Group as he began the program.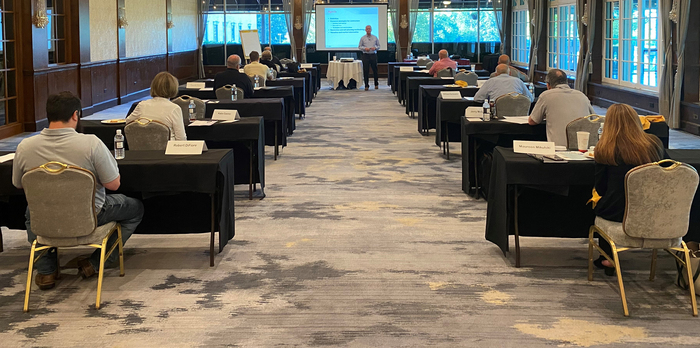 Pictured are the attendees for the program.
---