Complete Story

06/11/2020
ECA Leadership Webinar Series
Three part Leadership & Management Training Series
The ECA Research and Education Committee is pleased to present a Leadership Webinar Series. The three programs are to be presented by Alex Willis, Leadership Surge on May 21, 2020, June 4, 2020 and June 18, 2020.
Please review the Leadership Webinar Series below:
ECA Leadership Webinar Series #1
"Resilience"
A "Challenge of Change" Assessment will need to be completed prior to the session. All attendees will receive a link to the assessment after registering for the program.
Resilience Course Overview:
In this workshop, filled with insights from CCL's latest book, Work without Stress: Building a resilient mindset for lasting success, you'll discover that while pressure is inevitable, stress is something we create. With stress, we can learn to let it go.
In this workshop you will gain in-depth knowledge about:
The different approaches to dealing with stress
The difference between pressure and stress
Rumination as the cause of stress
How to use and debrief the 8 scale psychometric program
The 4 steps for decreasing rumination and increasing stress
How to facilitate for groups going through times of change and pressure
ECA Leadership Webinar Series #2
"Change Matters" webinar
Presented by Alex Willis, Leadership Surge on June 4, 2020
Change Matters Course Overview:
No matter if you are the boss or just a foot soldier, change affects everyone. In dealing with change, people must address their own thoughts, feeling and behaviors first to be able to go through a change.
There are loads of books and training programs addressing organizational change.
This training program focuses on what it actually feels like during a workplace change or a personal change. It provides you with a logical framework to assist you in gaining perspective on the change situation you are facing and its impact and helping you develop insight that will guide you through the transition.
The goal of this program is to help you take responsibility for how you react and respond to a change by giving you a set of tools and techniques of self-awareness and assessment to light up the curves and sometimes bumpy ride on your road to change.
ECA Leadership Webinar Series #3
"Building High Performance Teams" webinar – 60 minutes and Q & A
Presented by Alex Willis, Leadership Surge
June 18, 2020 at 11:00AM CST
Building High Performance Teams Overview:
A highly engaging training program packed with a plethora of fun activities and games focusing on the key characteristics of high performing teams. The high energy training program will help you equip members of a team with the essential skill set and mind set to be a professional team player in a high performing team in which every individual takes responsibility to be productive, proactive and reliable.
The training program will help you create a more professional, dynamic, effective work team that enjoys the work environment and consistently achieves more.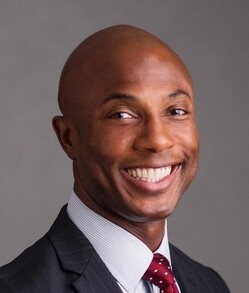 As the CEO of Leadership Surge, Alex Willis provides a leadership development program that trains employees in the trade industry to become frontline leaders, helping push companies forward through future challenges. Leadership Surge values people over process and focuses on a holistic, strengths-based approach to leadership. After identifying a need for frontline leadership in the trade industry, he has spent the last 15 years working with companies to improve leadership culture. Alex has worked directly with more than 1,200 foreman leaders, helping them improve in areas such as: effective communication, performance coaching, work-life balance, stress management, generational leadership, critical thinking and time management. Alex understands the trade industry's underlying challenges in profitability, performance, labor and productivity and how it has the potential to derail growth.
---