Complete Story

04/01/2020
ECA CHICAGO LIVE WEBINAR: "How to Help & Serve Your Customers in a Virtual World NOW & Seamlessly Transition Back to Business as Usual LATER." Presented by Kelly McDonald
ECA CHICAGO LIVE WEBINAR: "How to Help & Serve Your Customers in a Virtual World NOW & Seamlessly Transition Back to Business as Usual LATER."
The Electrical Contractors' Association of City of Chicago (ECA) Research and Education Committee is proud to present an upcoming live webinar called, "How to Help & Serve Your Customers in a Virtual World NOW & Seamlessly Transition Back to Business as Usual LATER." The session is to be presented by Kelly McDonald. Please join us THURSDAY, APRIL 30, 2020 - 3:00 PM (CST). The program will include a 40 minute presentation and additional time for Q & A.
Right now, your customers need you more than ever. But not in the same old way. What your customers want and expect from you now is radically different through this challenging time. You must differentiate yourself and your organization on the experience that your customers have, rather than simply the products and services you offer. Right now, people feel anxious and scared – like they're free-falling. What they want is an experience that makes them feel SAFE. This brings about a sense of CALM and TRUST – and that's the foundation of your business success and how you'll survive the next few months. Doing business virtually poses challenges: you may not get to meet your clients and prospects or even have the face-to-face interaction that's so effective. But that doesn't mean that you can't serve your customer in exceptional ways. And, when the storm has passed, how do you seamlessly and QUICKLY transition back to your everyday business practices? It may not be "business as usual" or "back to normal". What new approaches will you keep? What will this difficult experience have taught us that makes us better, smarter, and more effective? And most importantly, how can you leverage new insights and changes to cement the bond with your customers for increased sales and loyalty?
This session will cover:
How to re-engineer your solutions and approach to address the concerns your customers have right now;





How to keep selling and keep serving customers in a way that is relevant for virtual communication – without being tone deaf or insensitive;





How to stay visible without spamming your customers;





How to make virtual sales presentations helpful and EFFECTIVE;





Five (5) low-cost, no-cost action items that you can apply, immediately;





What to do – and NOT do – when things go wrong. The five (5) words that customers want to hear and that work every time; and





How to prepare for the inevitable return to everyday business – it may come quickly and you need to have an action plan ready
This is a COMPLIMENTARY Webinar open to all ECA members.
Register online using the link below.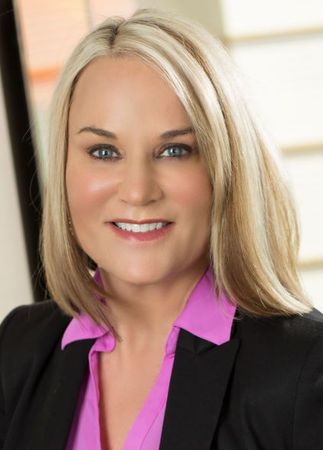 Kelly McDonald is a Keynote Speaker and Three-Time Bestselling Author.
She has one of the Top 10 Bestselling Business Books of 2017:
"How to Work with and Lead People Not Like You."
Two of her other books are:
"Crafting the Customer Experience for People Not Like You" and "How to Market to People Not Like You."
All of her books made the list of Top 10 Bestselling Business Books for the years they were published.

She has been featured in / on:
CNBC,
Forbes Magazine,
BusinessWeek,
Fast Company,
CNNMoney.com, and
SiriusXM Radio


She was named one of the "Ten Most Booked Speakers for Corporations & Associations in U.S." (One of only two women on the list);
She is included on the List of 100 Best Business Women Speakers – at #15; and
Kelly McDonald is #1 on the list of "26 Hot Speakers" by Successful Meetings Magazine.
---