Complete Story

11/21/2019
ECA Welcomes New Members
All-Tech Energy, Inc. and MJ Electric
The Electrical Contractors' Association is excited to announce new members: All-Tech Energy, Inc. and MJ Electric!

All-Tech Energy is a WBE/DBE Licensed and Certified Electrical Contractor. All-Tech specializes in providing electrical and lighting solutions for institutions, commercial, and industrial businesses. They respond to service, safety and changing environments with knowledge of retrofits, building maintenance, tenant build out renovations and generator as well as high-end security systems.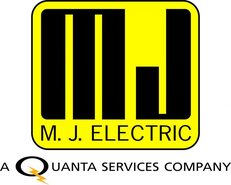 M. J. Electric, LLC (MJE), a Quanta Services company, is a nationally recognized prime electrical contractor in the electric transmission, substation, distribution, renewable energy, power, industrial, instrumentation, and civil/foundation construction industries.
Please join us in welcoming them both to ECA!
---