Details

March 11 - 14, 2024
NECA Midwestern Region Conference
March 11 - 14, 2024
Atlantis Paradise Island Bahamas
NECA Midwest Region Conference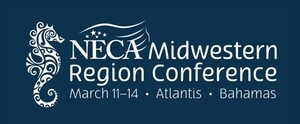 The NECA 2024 Midwestern Regional Conference will take place in Paradise Island, Bahamas on March 11-14, 2024. Join us at the legendary Atlantis Resort to network with industry leaders, learn from the best, and hear from insightful speakers!
Registration for the 2024 Midwestern Regional Conference at the Atlantis Resort is now OPEN!.
Please be aware of the following when registering for the event:
The location of this meeting requires a passport.


Please register now for resort availability.


If you do want to reserve rooms outside the normal block, please proceed with booking the dates that the hotel reservation link will allow. Send your confirmation to taylor@necanet.org along with the nights you need added, and she will work directly with the hotel to have those added to your reservation.


Registration for tours and golf will open by the end of October.


All flight reservations should be to/from Lynden Pindling International Airport (NAS).

Registration Fee: Member: $815 Spouse/Guest: $565 Children: $150


At the end of the registration process, you can link directly to the hotel's website to reserve your hotel room at the Atlantis Resort.
Room rates are as follows:
The Royal Tower Run of House - $399 (Single & Double Rate)
The Royal Tower Run of House - $449 (Triple Rate)
The Royal Tower Run of House - $499 (Quad Rate)
The last day to book housing is February 9.
Speakers, include Mike Lee and Jake Harriman.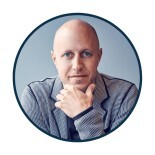 Mike Lee -- High-performance leadership lessons from
inside the hearts and minds of NBA's elite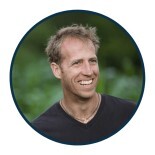 Jake Harriman - Equips leaders to take charge of their own destinies & unlock innovative approaches to problems
Chicago Chapter Event
The Chicago and Cook County Chapter function has not been scheduled at this time. Information to follow, soon.
Please contact the Association office at: (708) 531-0022 with any questions regarding this and any other Conference events/registration.
Add to Calendar
aCLuDhaqizCaPxAftmqF167204
03/11/2024
03/14/2024
true
NECA Midwestern Region Conference
NECA Midwest Region Conference The NECA 2024 Midwestern Regional Conference will take place in Paradise Island, Bahamas on March 11-14, 2024. Join us at the legendary Atlantis Resort to network with industry leaders, learn from the best, and hear from insightful speakers!  Registration for the 2024 Midwestern Regional Conference at the Atlantis Resort is now OPEN!. Please be aware of the following when registering for the event: The location of this meeting requires a passport. Please register now for resort availability.  If you do want to reserve rooms outside the normal block, please proceed with booking the dates that the hotel reservation link will allow. Send your confirmation to taylor@necanet.org along with the nights you need added, and she will work directly with the hotel to have those added to your reservation. Registration for tours and golf will open by the end of October.  All flight reservations should be to/from Lynden Pindling International Airport (NAS).    Registration Fee: Member: $815 Spouse/Guest: $565 Children: $150 At the end of the registration process, you can link directly to the hotel's website to reserve your hotel room at the Atlantis Resort.   Room rates are as follows: The Royal Tower Run of House - $399 (Single & Double Rate) The Royal Tower Run of House - $449 (Triple Rate) The Royal Tower Run of House - $499 (Quad Rate)  The last day to book housing is February 9.   Speakers, include Mike Lee and Jake Harriman.   Mike Lee -- High-performance leadership lessons frominside the hearts and minds of NBA's elite   Jake Harriman - Equips leaders to take charge of their own destinies & unlock innovative approaches to problems Chicago Chapter Event The Chicago and Cook County Chapter function has not been scheduled at this time. Information to follow, soon.   Please contact the Association office at: (708) 531-0022 with any questions regarding this and any other Conference events/registration.    CLICK HERE FOR REGISTRATION    
Atlantis Paradise Island Bahamas
---