05/17/2023
ECA's DEI Workshop Series Concludes - May 16, 2023
ECA hosted its fourth and final DEI Workshop Series at the Hyatt Lodge in Oak Brook, IL.
The Electrical Contractors' Association of City of Chicago (ECA) held its final installment of the DEI Workshop Series presented by Alex Willis on May 16, 2023. This program illustrated how a DEI strategy works while also providing a step-by-step approach on what to do, who is the champion to carry it out, and why you need to do this now to achieve a culture of belonging at your company.
The DEI Workshop Series was a 6-month program that provided practical insights and strategies for building an inclusive workplace. Highlighting the need for organizations to proactively address biases, establish equitable policies and practices, and promote diverse representation at all levels.
The Workshop gave attendees a safe space for open dialogue on inclusive leadership, empathy, and compassion. Willis invited participants to share their thoughts, concerns, and personal experiences by emphasizing the importance of honest conversations. This inclusive approach allowed attendees to explore sensitive diversity and inclusion topics without fear of judgment or reprisal. The resulting discussions inspired a sense of unity and empathy amongst the group.
Discussions included:
The 12 Elements that Measure Engagement and Maximize Performance.
Four Lenses Activity to improve communication and teamwork in your Company.
Identify the Fundamental Skills that are needed for building competence: Emotional Intelligence: Self-awareness, Self-Management, Environment, Manage Relationships.
How to start Bridging gaps and creating a foundation for a DEI program.
We want to thank Alex Willis for putting on an excellent program leaving attendees with an understanding of the importance of DEI and the tools to effect meaningful change within their organizations!
Pictured above is Alex Willis kicking off the final DEI Workshop session.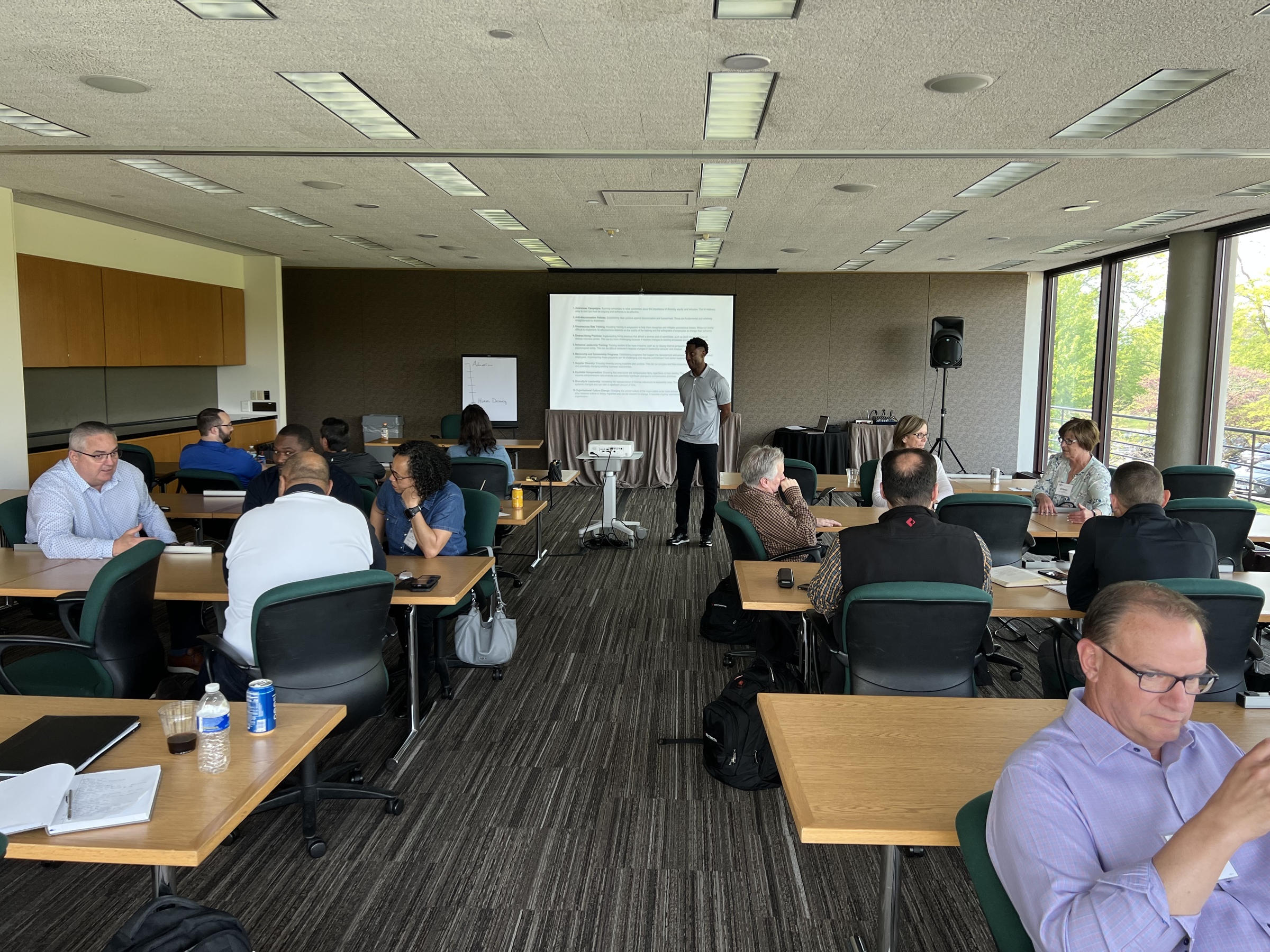 Pictured above are the attendees conversing in their breakout groups.