08/12/2022
ECA Summer Event a Success!
The event was held at The Streeterville Social - Rooftop of Loews Hotel - Chicago.
ECA Summer Event -
Thursday, August 11, 2022
The ECA Summer Event was held at the Streeterville Social (Loews Hotel Rooftop) in Chicago. The ECA members in attendance enjoyed the neighborhood eats, crafty cocktails, good company at the Streeterville Social. It was a fun way to spend a summer afternoon in the City!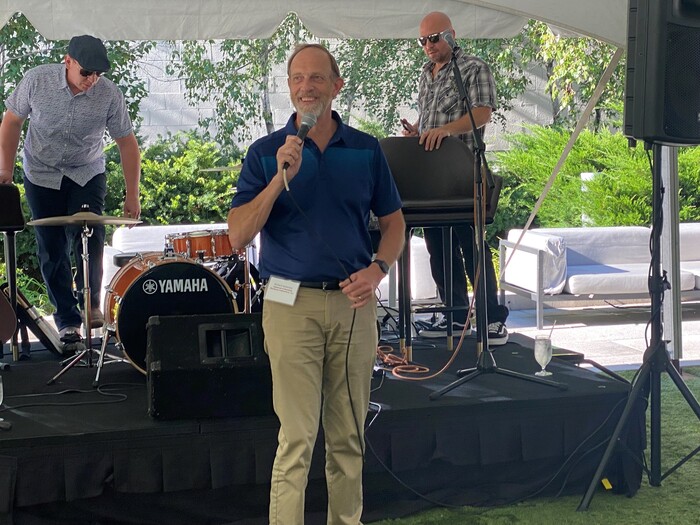 Pictured above is Rick Jamerson,
ECA President, Jamerson & Bauwens Electrical Contractors, Inc., as he opened up the event!
PICTURES FROM THE OPENING OF THE EVENT,
ATTENDEES ENJOYING THE LATE AFTERNOON / EARLY EVENING,
AND VIEWS FROM THE ROOFTOP: