10/04/2021
NECA Safety Leadership Summit - November 1 - 3, 2021 in Chicago!
The NECA Safety Leadership Summit registration is now open!
We hope that you will be able to attend NECA's 1st Annual Safety Leadership Summit! The event is being held November 1 - 3, 2021 at Loews Chicago Hotel.
Stipend Available
The ECA Executive Committee has approved a Registration Stipend for up to four attendees from each participating ECA member firm. The stipend would be payable after the Summit. Please forward a copy of your paid registration to the ECA office at: www.registration@ecachicago.com. We look forward to seeing you, there!
Please click here for Registration Information.
Please click the link below for information on the topics to be discussed at the NECA Safety Leadership Summit, including: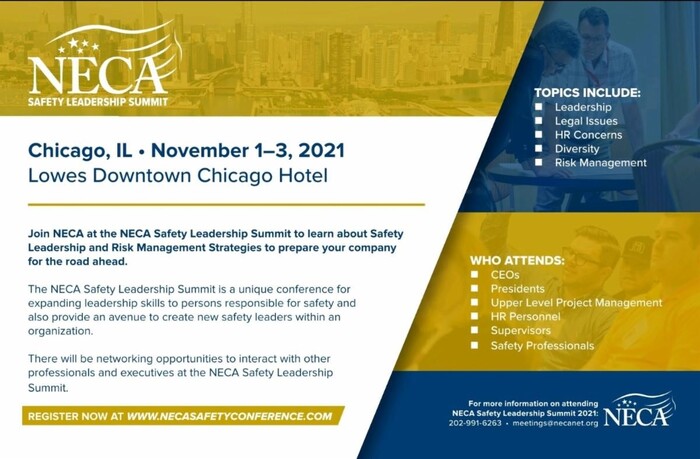 Register at: www.necasafetyconference.com