Complete Story

02/12/2020
Electric Association Education Foundation Scholarships awarded to two ECA Members' children
Scholarships awarded annually to lineal descendants of EA Members
The Electric Association scholarship is awarded annually to a lineal descendant of an EA member, and is based on academic achievements, community service and extracurricular activities.
Two children of Continental Electric Construction Company employees received awards for the 2020-2021 school year. Cristian Tovar, (son of Tony Tovar), and Jonathan Mastrud, (son of Lauren Marder) were honored with a $2500 scholarship for the upcoming school year. All of the scholarship winners were recognized at the Electrical Industry Dinner Dance held on February 8th, 2020 in Itasca.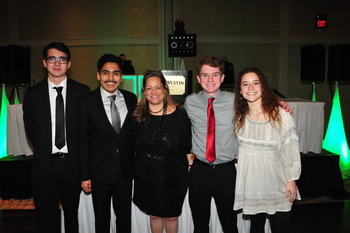 Congratulations to all scholarship recipients on their academic achievements!