Complete Story

01/22/2020
"Apps for Business" Workshop
Here are highlights of the
Apps for Business Workshop
The Electrical Contractors' Association of City of Chicago (ECA) Research and Education Committee was pleased to present a workshop called, "Apps for Business." The event was held on Wednesday, January 22, 2020 at the Drake Oak Brook Hotel, 2301 York Road, Oak Brook, Illinois. The well-attended workshop was conducted by Ms. Tess Vismale, Dahlia Agency.
She discussed the following:
Tips and Tricks on How to Tame Your Inbox: As email is becoming more commonly used, the number on a lot of people's unread messages count is out of control! How many emails do you get in one day? 100? 500? In this session, attendees learned how to manage incoming messages and old ones alike.
Collaboration Workspaces and Best Practices: Technology makes working with teams easier with the numerous platforms that offer great flexibility and allow for collaboration via the internet as well as in person. The attendees learned about what's out there to boost their team's productivity and ideas on how to implement them!
Productivity Apps You Can't Live Without: You hear about new apps every single second of the day. Life is too short and data is too precious. So which ones do you download? Which ones work and don't, and more importantly, how would they work for your needs? All of these questions were answered in this activity and then some. She shared numerous apps and showed exactly how to use them.
We thank Ms. Vismale for her presentation!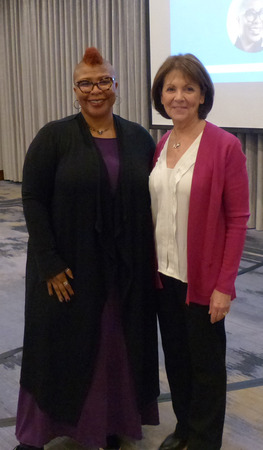 Pictured from left to right are:
Tess Vismale, Dahlia Agency and
Katie Canino, ECA Research and Education Committee member,
Canino Electric Company.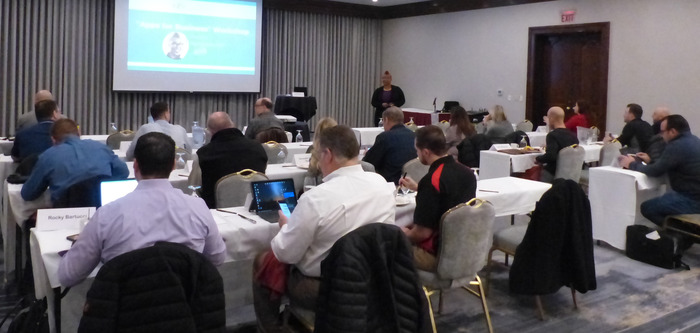 Pictured above is Tess Vismale, Dahlia Agency as she began the workshop.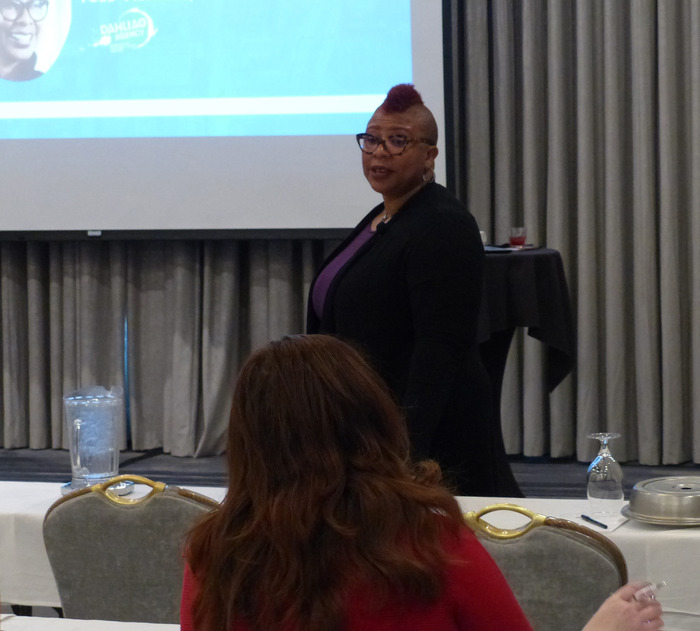 Pictured above is Tess Vismale, Dahlia Agency as she fielded questions.
Pictured above are the workshop attendees.
---