Details

August 21, 2019
6:05-10:05PM
ECA Summer Social: Cubs Rooftop Event
August 21st, 2019
Wrigleyville Rooftops: 3637 N. Sheffield, Chicago
Join us at ECA's summer social event at Wrigleyville Rooftops!
Members are invited to join us for an evening in the "Legends Suite" located at 3637 N. Sheffield for the Cubs vs. Giants game. This event features a beautiful private suite plus rooftop seating for the game.
Doors Open at 6:05 p.m. / Game is at 7:05 p.m.
This event is limited to the first 80 reservations. Please limit tickets to 4 per company through August 15th. If the event is not sold out, we will re-open ticket reservations for additional participants from companies that have already fulfilled their four spots.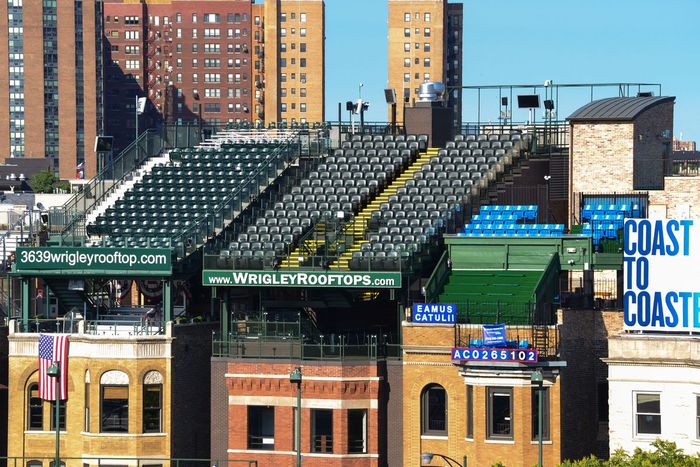 2019-08-21 18:05:00
2019-08-21 22:05:00
America/Detroit
ECA Summer Social: Cubs Rooftop Event
Join us at ECA's summer social event at Wrigleyville Rooftops!  Members are invited to join us for an evening in the "Legends Suite" located at 3637 N. Sheffield for the Cubs vs. Giants game.  This event features a beautiful private suite plus rooftop seating for the game. Doors Open at 6:05 p.m. / Game is at 7:05 p.m. This event is limited to the first 80 reservations.  Please limit tickets to 4 per company through August 15th.  If the event is not sold out, we will re-open ticket reservations for additional participants from companies that have already fulfilled their four spots.   RESERVE YOUR TICKET HERE
Wrigleyville Rooftops: 3637 N. Sheffield, Chicago
---