03/27/2020
COVID-19 Important Updates
Breaking News affecting our Industry: Safety, Legislation, and more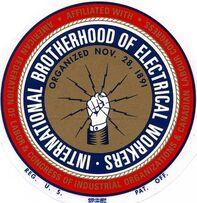 NECA / IBEW UPDATES:
March 26, 2020: Template letter from National NECA that you may find useful in dealing with your customers concerning construction impacts resulting from COVID-19.
March 24, 2020: The Families First Coronavirus Response Act (FFCRA) was signed into law on March 18, 2020 and is scheduled to go into effect on April 2, 2020. Please use these links for a summary and FAQ concerning the FFCRA from NECA National.
NATIONAL DISEASE EMERGENCY RESPONSE AGREEMENT:
As a result of ongoing discussions and to address the recently declared National Emergency concerning the Novel Coronavirus Disease (COVID-19) Outbreak, NECA and the IBEW have reached agreement for a national agreement to address the COVID-19 pandemic (or similar diseases) and potential emergency situations created by it. This has been reviewed and approved unanimously by the NECA Executive Committee and is now available for use, as it was immediately effective March 16, 2020. The COVID-19 threat is ongoing and must be continually monitored by the Parties who agree to discuss any new legislation or regulation related to the coronavirus or similar disease that may impact this Agreement.
Please click on the links below for a copy of the "National Disease Emergency Response Agreement (NDERA)," as well as the jointly created NDERA Question and Answers. Please review the Q & A sheet. This will assist firms in complying with the agreement.
In regard to compliance with the NDERA, the Electrical Joint Arbitration Board (EJAB) has submitted a clarification regarding the Recall scenario concerning lay-off of employee(s). Please click on the link below for the EJAB notice.
The EJAB has also adjusted the Trainee Referral Procedure. Please click on the link below for the Trainee update, which goes into effect March 29, 2020.
MIDWESTERN REGION NECA UPDATE – (coronavirus – related: potential delays, suspensions on projects)
---

EIT UPDATES:
March 24, 2020: Temporary Benefit Changes Due to Impact of Coronavirus:
EIT COVID-19 UPDATE: MARCH 18, 2020
EIT Benefit Funds Statement Regarding COVID-19: March 16, 2020
Please contact the ECA with any questions at: (708) 531-0022.
---
LEGISLATIVE / GOVERNMENT UPDATES:
March 27, 2020: On March 26, 2020, the Senate passed "Phase III" of the Coronavirus Response Package, the Coronavirus Aid, Relief, and Economic Security (CARES) Act in a 96-0 vote. The House is expected to pass the $2 trillion bill on Friday, March 27, 2020. A full summary of the CARES Act and the full CARE Act can be found by clicking on the links.
March 26, 2020: DEPARTMENT OF LABOR REQUIRES EMPLOYEE RIGHT'S POSTER - The Department of Labor requires you to hang this poster in your workplace, regarding EMPLOYEE RIGHTS: PAID SICK LEAVE AND EXPANDED FAMILY AND MEDICAL LEAVE UNDER THE FAMILIES FIRST CORONAVIRUS RESPONSE ACT


March 25, 2020:
March 19, 2020: Phase II of Coronavirus Response Package to be Signed Into Law: Families First Coronavirus Response Act (H.R.6201) Use this Link to find the full text of the bill, the full taxation implementation, and an executive summary of the bill.
---
EMPLOYER RESOURCES: ECA LEGAL TEAM, ERS-EAP, OSHA....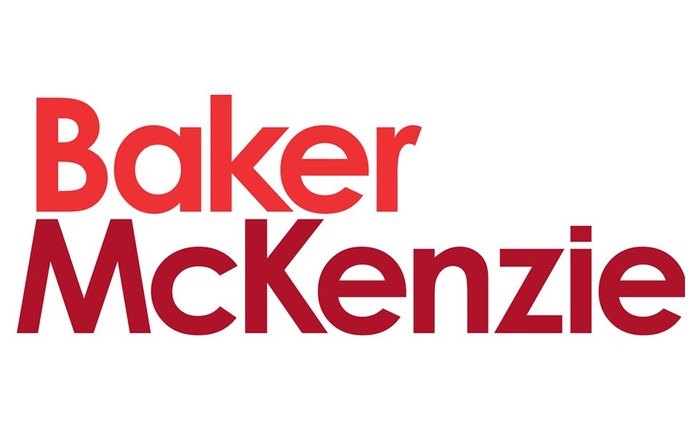 March 25, 2020:
"Stay-at-Home" Order clarification (Baker McKenzie, ECA Legal team)
"Employer Tax Credits under Covid-19 Paid Leave Obligations under the FFCRA" (Baker McKenzie)
Please click on the link below for information regarding

IRS, DOL and Treasury Issue Joint News Release On Employer Tax Credits for COVID-19 Paid Leave Obligations Under The FFCRA from the law office of Baker McKenize. ECA utilizes the services of this major Employment and Compensation law firm.
Illinois Stay-at-Home order - letters for Employees and Clients, prepared by ECA legal team: Employee form letter / Customer form letter
---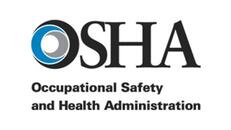 ---

---
---
INTECH Temporarily Closed

The IBEW-NECA Technical Institute (INTECH) has informed the ECA that given the evolving concerns around the COVID-19 (Coronavirus) and to help support the community health management efforts, INTECH will be closed to all education and training effective today through at least April 6, 2020. The INTECH office will be operational with a staggered or minimal office staff. If you have education or training questions or concerns, please contact INTECH at: (708) 389-1340.
---
We will continue to update this page as new developments and information becomes available.
Please contact ECA with any questions or concerns: (708) 531-0022.
---